Latest – The Wellington Phoenix's A-League women's game against Adelaide United had to be abandoned due to lightning in Wollongong.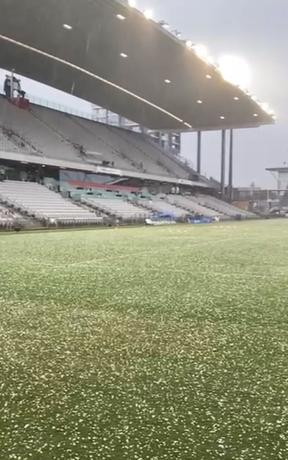 Photo: Supplied
The match was initially delayed from its original 6:35pm AEDT kick-off after the WIN Stadium pitch was covered by hail.
Thunderstorms eventually moved away from the ground, and it was deemed safe to start the game at 8:05pm AEDT.
However, as the players were lining up in the tunnel, the lightning returned overhead, and the decision was made to call off the match.
Phoenix head coach Gemma Lewis says the "girls are gutted".
"Everyone was just ready. They got themselves ready and the energy in the changing room just before we were about to go out was really good."
Australian Professional Leagues are looking at when the match can be rescheduled to, with the teams wanting to play sooner rather than later.
"Both teams are keen to play tomorrow (Friday)…because they're here, they've travelled obviously, it costs them a lot as well," Lewis said.
F1 fan base gows
More than 1.5 billion Formula One fans tuned in to watch the titanic title battle between seven-times world champion Lewis Hamilton and Red Bull rival Max Verstappen unfold over the course of the 2021 season.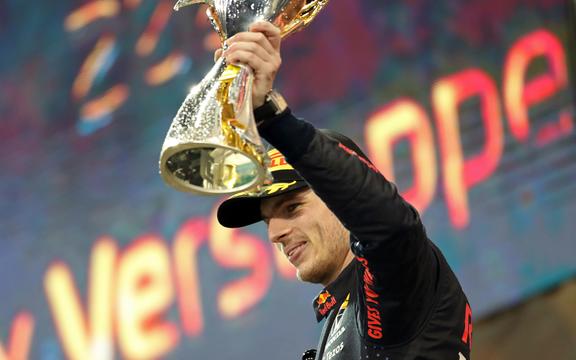 Max Verstappen Photo: Photosport
Cumulative TV audience for the 22-race season reached 1.55 billion, up four percent over 2020.
Unsurprisingly, the controversial season-ending Abu Dhabi Grand Prix, with Verstappen and Hamilton level on points going into the final race, drew the highest viewership of the season with 108.7 million viewers tuning in, 29% higher than the viewership recorded by the Yas Marina finale in 2020.
Verstappen won the drivers' title after an altered safety car restart procedure allowed him to pass race-leader Hamilton on the final lap seven corners from the finish.
Mercedes clinched an unprecedented eighth straight constructors' title.
The United States, where the sport has seen its popularity surge thanks in large part to Netflix show 'Drive to Survive' and which is set to host two races in 2022, also saw strong growth, with viewership going up 58% year-over-year.
The sport saw 2.69 million spectators attend races at the track, after COVID-19 imposed restrictions in 2020.
-Reuters
Rowing champs unable to complete double
The winners of the premier singles titles came unstuck when they chased second gold medals within a couple of hours of their first success on the opening day of finals at the New Zealand Rowing Championships at Lake Ruataniwha.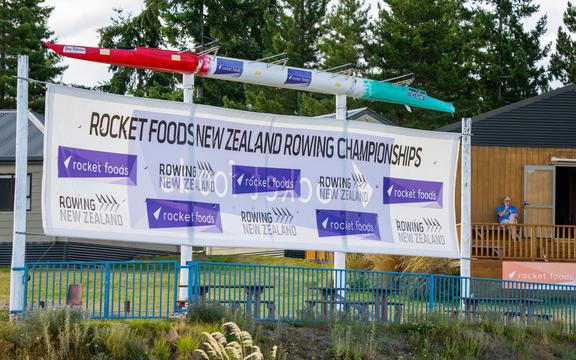 Photo: PHOTOSPORT
Both Ben Mason (Avon) and Shannon Cox (Canterbury) had high hopes of making it double delight. But close rivals had other ideas.
Mason could do no better than sixth in the under 22 finale after streeting the field a couple of hours earlier in the premier race.
Wairau's Kobe Miller prevailed in the age category final in 7:13.57, less than a second ahead of clubmate Reuben Cook.
In the premier race, Mason was out in front at the 500m mark and simply kept his foot down, winning by almost five seconds from West End's Chris Stockley with Waikato's Toby Cunliffe-Steel third a further 2s back.
Cox, from Whangarei but now based in Christchurch, was a good winner of the premier single in 8:03.41, heading home Waikato's Sophie Egnot-Johnson by 3s.
She had to settle for second in the senior women's double with Becky Tuke, 3s behind Petone's Mackenzie Tuffin and Ella Livingston.
A contender for best finish of the day came in the men's senior four.
Auckland's West End club's Ben Shortt, Oliver Welsh, Sam Shotter and Waldo Singleton pipped Avon by a blink – 6:23.26 to 6:23.39.
Waikato won the premier coxless four.
Watson calls for multiple coaches
Australia should move away from their traditional approach of appointing one coach for all three formats of the game, former all-rounder Shane Watson said.
Cricket Australia is searching for a new head coach following the resignation of Justin Langer, with Andrew McDonald appointed on an interim basis.
Watson, who represented Australia in all three formats in more than 300 appearances, said the team would benefit if the top coaching job was shared.
"I think it is going to have to be a necessity to break up the formats with their (Australia's) coaches," Watson said.
"There is a good chance they will split the roles as I don't think it is sustainable that everyone does every single format for a long period of time.
"There is always going to be burnout and fatigue in a team environment, especially now with COVID and bubbles and similar situations that are around."
Watson said former Sri Lanka and England coach Trevor Bayliss would be a good fit for Australia.
-Reuters
Molineux to host 3 Lions
Molineux will stage an England football game for the first time since 1956 when Gareth Southgate's team take on Italy in June.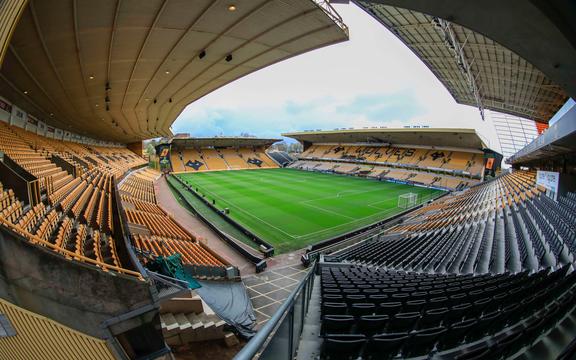 Photo: PHOTOSPORT
The home of Wolverhampton Wanderers will welcome Italy on June 11 in a Nations League clash with England up against Hungary three days later also at Molineux.
The match against Italy, a repeat of the Euro 2020 final in which Italy won on penalties, will take place behind closed doors because of a UEFA sanction.
Wembley is the traditional home of the England team but there has been a trend of taking games on the road in the build-up to major tournaments, with games having been played in Sunderland, Manchester, Leeds, Middlesbrough, Leicester and Southampton in recent years.
The last time England played at Molineux was a 5-2 victory over Denmark in a World Cup qualifier in December 1956.
-Reuters
Davis Cup to be earlier
The group stage of the 2022 Davis Cup Finals will be held in mid-September in the wake of players' pleas against a late finish to the season.
The 2021 edition of the men's team competition finished on Dec. 5 at the Madrid Arena when a Daniil Medvedev-led Russian team defeated Croatia in the final, leaving players with less than a month before the new season kicked off in Australia.
The 2022 Finals will see 16 nations competing in four groups across four cities with each staging one group of four teams from Sept. 14-18, the International Tennis Federation and event owners Kosmos Tennis said.
The top eight teams will then advance to the knockout stages, which will serve as the season-ending event on the men's tennis calendar and will be held from Nov. 23-27 in a fifth host city.
The season will finish, therefore, a week earlier than in 2021.
-Reuters
Masi sacked
Australian Michael Masi has been replaced as Formula One race director in the wake of the title-deciding safety car controversy in the season-ending Abu Dhabi Grand Prix.
Masi, who will be offered a new role within the FIA, will be replaced by Niels Wittich and Eduardo Freitas who will share the race director job as part of a wider restructuring of the sport's refereeing process unveiled by the governing body's president Mohammed Ben Sulayem.
Freitas and Wittich will alternate in the race director role as part of the new race control management team which will be in place in time for the first pre-season test in Barcelona on Feb. 23.
Masi, who was thrust into the race director role after Whiting's sudden death on the eve of the 2019 season, came under fire when he altered the safety car procedure in December's Abu Dhabi finale to set up a last lap showdown between title rivals Lewis Hamilton and Max Verstappen.
The Australian got only the lapped cars between race-leading Hamilton and second-placed rival Verstappen out of the way after a late-race crash, allowing the Red Bull driver to pass his race-leading Mercedes rival seven corners from the finish and take his first title.
-Reuters