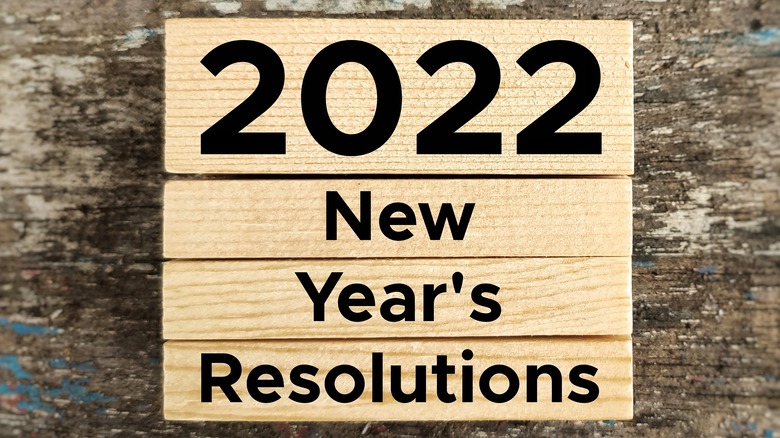 Sumandaq/Shutterstock
For most people, the beginning of a new year offers them the opportunity to make decisions that will set the tone for the next 365 days, and new year's resolutions can shape the course of their actions going forward. Some of these decisions may be something immediate, like cutting off a toxic friend or quitting an unfulfilling job, while some come in the form of resolutions that will affect their daily habits and hopefully help them form new patterns, per The Washington Post.
New year's resolutions can give people a sense of purpose as they often include goals that they can use to inspire themselves, and working towards a goal is a good way for people to keep themselves from being complacent and becoming stagnant, per Forbes. Whether you end up being unable to stick to your new year's resolutions for the entirety of the year or fail like most people do, according to Business Insider, making a list of new year's resolutions is always helpful to get you in the right state of mind to face the year.
To keep fit and saving money are common new year's resolutions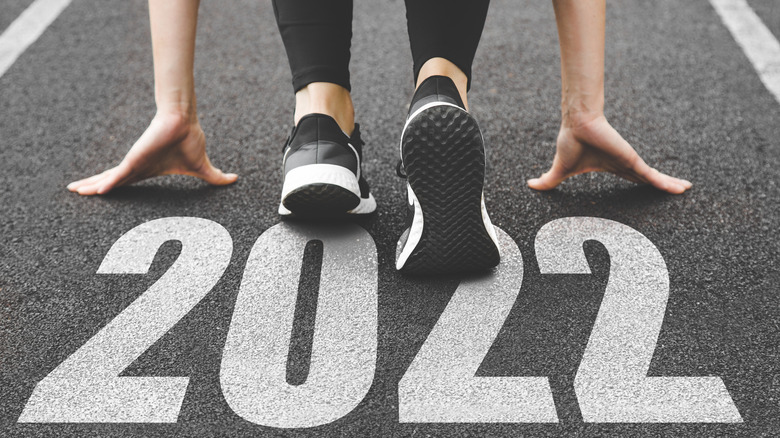 xalien/Shutterstock
Most new year's resolutions contain people's sincere wishes on a matter they believe would improve their lives, and exercising more is a common new year's resolution. Many begin the year resolving to find a good workout routine or lead a more healthy lifestyle, per YouGov. Sometimes, this may include weight loss and imbibing a healthier diet, per Go Skills.
People also typically want to save more as a new year's resolution, per Discover Healthy Habits. No one can contest the importance of having savings, but the frequency with which expenses pop up often render making good financial decisions difficult. This is why several people may choose to cut back on expenses or make better financial decisions, per Williamson Source.
Starting a new hobby is also popular (via Oxford Mail). This could include learning how to play the guitar, taking up hiking, or even learning how to knit. Almost everyone has a hobby they have always wanted to pick up, and the start of a new year is a great time to finally do it.
Another one of the most common new year's resolutions that may surprise you is to pay more attention to your mental health, per Teen Vogue. People have come to recognize the importance of taking care of their mental health in recent years, so prioritizing things like self-care or just being more aware of your feelings are simple resolutions to try, per Country Living.