Fannin County, Texas — On Sunday, April 24, '22, 4:00-6:00 p.m., YOU are invited to Harmony House Concerts to hear the songs and the adventures of Bob Livingston in the ambiance of our 'little house on the prairie', www.WildscapeAcres.com.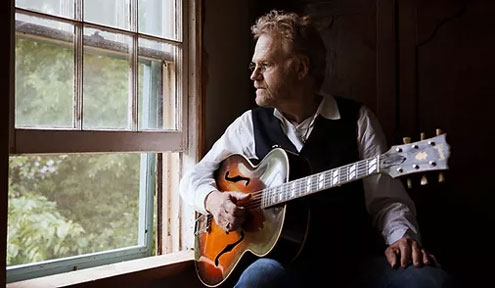 Bob Livingston
Whether it's a solo performance or with a band like Cowboys & Indians, Livingston is singer-songwriter and a master raconteur who captures his audience from the first notes played.
It's an irresistible invitation to travel down the musical roads where his rambles have taken him over the years. What country?   That is the question.
Read more about Bob below or visit his website, www.boblivingstonmusic.com for more facts that you can believe.  How can one person be so creative, have played with so many other great musicians, and still be so forwardly moving?
Bob will play two 45-minute sets with a 30-minute intermission.  This gives guests time to grab another cup of java or tea, munch from the snack tables, and visit Bob's CD and product table.  (You can also linger afterward to talk to Bob about each CD or get to know him better.)  Your hosts, Faye & Scott, will provide bottomless cups of coffee, assorted tea punches, hot tea, and well water (One gentleman said it was worth the price of his reservation just to enjoy our water.) plus cheeses, crackers, and whatever else Faye can come up with.  In the breakfast room, there will be a plate for optional $1 donations to help defray our costs).  Guests are asked to bring a finger food snack to share on the snack tables.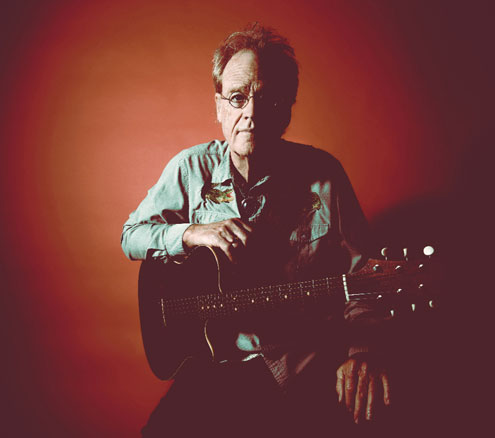 Bob Livingston
Make reservations for this spectacular afternoon of Bob's music and stories by calling 903-583-2661.  Leave the number of reservations desired and your contact information so we can send you a confirmation (email addresses preferred).  The suggested donation is $20 per person payable in cash or check made payable to Bob Livingston.  You can pay at the Reservation Table in our dining room on the day of the concert.  However, if you make a reservation, please SHOW UP!  No-shows are a no-no.  Reservations are limited to allow for 'pandemic distancing'.  Also, we are following current CDC guidelines about masking; some guests prefer to mask at indoor events, and we will provide masks for those who want one. 
Harmony House Concerts has been hosting independent singer/songwriters par excellence and creating an incredible community of music lovers of all genres — folk, Texas Rock, Bluegrass, Appalachian, Blues, etc. for over 16 years now.  We are located on Wildscape Acres about 10 miles north of Bonham and approximately 65 miles from the metroplex.  Our gigs are held indoors in our vintage reclaimed home that will always be a 'work in progress'.  (Although, we did use our back deck for a gig last fall when autumn was in the air.)  Guests are welcomed into our casual, friendly atmosphere. Many have become 'regulars', and we'd like to add you to that number.  Find out more about us on our Harmony House Concerts Group Facebook page.
More fun facts about Bob:
"The hand of fate plays a big part in all of this," Livingston says. Through serendipity and the art leaping and the net appearing more often than not, Livingston landed in Austin in 1971.  He came to Austin with Michael Martin Murphey after playing bass on Murphey's Geronimo's Cadillac album. In Austin, Livingston, reinvented himself as the Lost Gonzo Band bass-player/singer who toured and recorded with visionary misfits like Jerry Jeff Walker, Murphey, the Lost Gonzo Band and Ray Wylie Hubbard. They called it the 'progressive country scare!'"  
Livingston has seen a lot of the world since growing up in musically fertile West Texas. Hailing originally from San Antonio, Bob moved to Lubbock as a boy where his interests turned more 'Cosmic' than 'Cowboy' and prompted him to delve into the music and mysteries of many cultures. Traveling since the 80's as a Music Ambassador for the US State Department, Livingston has taken Texas music as far afield as India, Pakistan, Nepal, Bangladesh, Africa, Vietnam and the Middle East demonstrating again and again the unique power that music has to build bridges between peoples of the world.
As Livingston says, "When all else fails, music prevails."
These tours earned him the honor of being appointed, "Ambassador of Goodwill," by the State of Texas and "Austin's International Music Ambassador," by the City of Austin. Bob was inducted into the "West Texas Walk of Fame" in 2018 and the "Texas Music Legends Hall of Fame" in 2016.
This world-traveled view was reflected in Livingston's 2004 release, Mahatma Gandhi & Sitting Bull (AKA Original Spirit), a romp through the music and lore of both east and west.   Next up was Gypsy Alibi which was named Album of the Year by the Texas Music Awards in 2011.  2018's Up the Flatland Stairs drew a great review from COWBOYS & INDIANS MAGAZINE. "Each facet of Up the Flatland Stairs glimmers as an authentic dimension of Livingston's singular aesthetic. He's cerebral and a little bit feral, evoking the kind of characters you'd spot shuffling through the Louvre in snakeskin boots or reciting lines from Kafka to a redbone coonhound." Ha!
Livingston still plays over 100 shows a year, for house concerts,  folk clubs, and festivals.  He is the Artistic Director for a multi-cultural group from Texas and India called Cowboys & Indians. Cosmic Bob is also playing a lot with new rockin' Lost Austin Band and is touring non-stop in support of, Up The Flatland Stairs. 
The Lost Gonzo has returned to the arena.  They have played some high profile shows with outstanding turnouts, such as the Paramount Theater in Austin, TX in early March '22, Gruene Hall (oldest dance hall in TX) in Gruene, TX in October '21, and recently at the Willie Nelson's Luck Reunion on March 17, '22 (Lots of shamrocks and good luck to all!)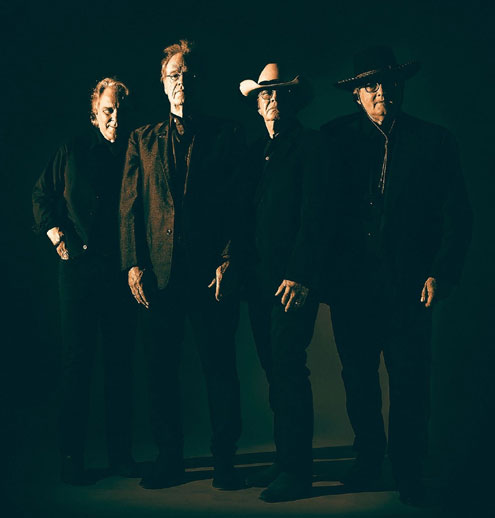 >center> The "new" Lost Gonzo Band