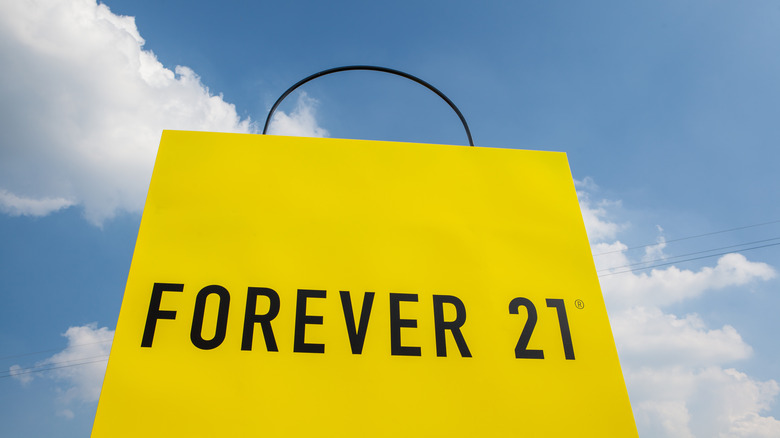 Grzegorz Czapski/Shutterstock
By Brianna Thomas/Dec. 22, 2021 3:37 pm EST/Updated: Dec. 22, 2021 3:38 pm EST
It's the holiday season, a time when many gather together and exchange gifts with loved ones. A popular tradition during this time of the year is hanging up a stocking, which will get filled with small and special gifts on the big day.
Thankfully, there are still a couple more shopping days before Christmas, and stores like Forever 21 have an array of affordable options. There are pieces of trendy jewelry, accessories that enhance outfits, makeup and beauty products, home decor items to brighten up the place, and helpful/thoughtful gadgets that are sure to please anyone and everyone on your list.
That being said, browse through the list of suggestions down below, be sure to snag a few of these stocking stuffers (for others and/or for you … because you truly deserve a little something, too, as you are so close to the finish line), and have a very merry holiday!
Everyone should own and use one of these reusable straw sets
First up is a smart and sustainable pick: a Straw Set & Cleaner Set. On sale for just $3.59, this comes with three different reusable straws, as well as one cleaning tool. These are great to keep in your bag, in order to use when you are out and about and in place of a wasteful plastic straw. A gift that is kind to Mother Earth is always a good idea, and these get bonus points for coming in such cute colors.
This is sure to become a go-to beanie
Another item that is on sale for $3.59 is Forever 21's Ribbed Foldover Beanie. A hat is a common accessory during the cold-weather months, but this year, more than ever, casual and cozy beanies have been trending. They can be dressed up or down, work on anyone and everyone, and help people stay bundled up and warm. This one features a ribbed knit material, a foldover brim, and four color options (camel, charcoal heather, mauve, and red).
This ring set includes three stylish pieces of jewelry
Opening up a stocking to find jewelry … There is nothing better. Therefore, consider this High-Polish Ring Set. The round bands are sleek and stylish, and they come in varying shapes and sizes. There are three rings in total, allowing recipients to mix, match, and stack to create different looks. Oh, and once again, this is a gift that can be snagged for a few bucks, coming in at $4.00.
A person can't have too many tote bags
The Good Vibes Graphic Tote Bag can act as a purse, carrying day-to-day belongings. It can be taken to work or class to hold papers and books. Grocery trips can be simplified, as this reusable bag is brought along. The uses go on and on, when it comes to this cool canvas tote with shoulder straps. At $4.79, it is made of 100% cotton and shows off floral and celestial images.
Use this mug as a do not disturb reminder
A final idea for a stocking stuffer is a mug. This is not just any mug, though: It can remind those around you of your work breaks, your self-care days, and your down time, with its graphic message of "Offline." The Offline Graphic Ceramic Mug, which is on sale at Forever 21 for $5.39, also has a contrasting handle, a glossy finish, and a design that makes it 100% ceramic.