...HIGH WIND WARNING REMAINS IN EFFECT UNTIL 11 AM MST SUNDAY...  * WHAT...West winds 35 to 45 mph with gusts up to 70 mph expected.  * WHERE...Much of southeast Wyoming including the cities of Rawlins, Douglas, Wheatland, Laramie, and Cheyenne.  * WHEN...5 PM today until 11 AM MST Sunday. The strongest winds are expected overnight into early Sunday morning.  * IMPACTS...Mainly to transportation. Strong cross winds will be hazardous to light weight and high profile vehicles, including campers and tractor trailers.  PRECAUTIONARY/PREPAREDNESS ACTIONS...  A High Wind Warning means a hazardous high wind event is expected or occurring. Sustained wind speeds of at least 40 mph or gusts of 58 mph or more can lead to property damage.  &&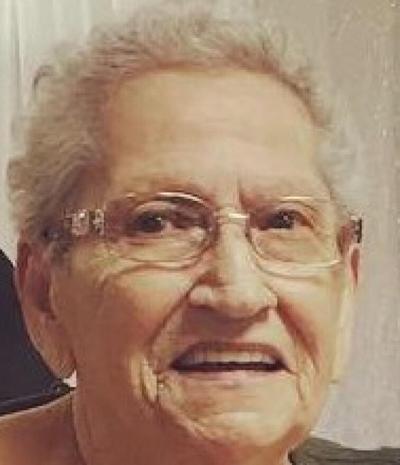 Lupe F. (Hernandez) Perea 1937-2021 Lupe Perea, 84, of Cheyenne, went to heaven on Sunday, November 28, 2021. Since her birth in October of 1937 in Fort Collins, Colorado, she modeled strength and resilience her entire life. These qualities will continue to live on in her children and grandchildren. She was the daughter of Vicente and Theodora (Ornales) Hernandez. She met her first husband Henry Moralez at the park and they later married in 1958 and started a family. She was a homemaker until Henry unexpectedly passed away. She entered the workforce and worked as a housekeeper and home health care worker until she retired. She was a single mother raising five young children until she met Ruben Perea and married him in 1978. They shared many memories, raising children and enjoying life together. They were married for 28 years. She is survived by her son, Phillip Moralez, Cheyenne, WY; and daughters, Teddy (Tony) Sanchez, Greeley, CO; Elizabeth "Hope" (Raul) Resendez, Lubbock, TX; Bonnie Barbier, Aurora, CO; Rachel (Zach) Meeker, Cheyenne, WY; and Amanda (Harley) Jacobs, Sturgis, SD; two brothers, Ralph and Jesse "Chewy" Hernandez both of Cheyenne, WY; and grandchildren Alicia Martinez, Enrique Argueta, Dawna Gallegos, Erica DeLaCruz, Josh & Daniel Bustos, Noah & Maya Barnhart, and Samuel & Ellie Jacobs; godchildren Steven Brown, Carly Huston, and George Garcia; and close friends Bryon & Kiira Tjaden. As well as numerous great and great great grandchildren, cousins, nieces and nephews. She was preceded in death by her husbands, parents, her son, Henry Jr. and daughter, Lee Jane DeLaCruz, her brothers, Nick, Fernando, Martin, Vincent "Ben" and Diego "Chuggie" Hernandez, three sisters, Mary Gutierrez, Jennie Padilla and Anita "Annie" Martinez, grandson Alonzo DeLaCruz, son-in-law Jay Barbier and godchild Sally Mathison. In lieu of flowers, donations may be made to the Davis Hospice Center in Cheyenne, WY in Lupe's name.
This page displays the most recent milestones from each section. To see more please click "View More…" below each section.