Well, long story short, I lost my sim tray and I kinda don't want to get into how it happened. However, after that ordeal, I heard about eSims and thought to myself huh, that sounds cool! So I did some digging and found out Safaricom offers an eSim and I had to check it out. So this article explains why I'm probably never going back to regular sim cards.
Why I'm Sticking With a Safaricom eSim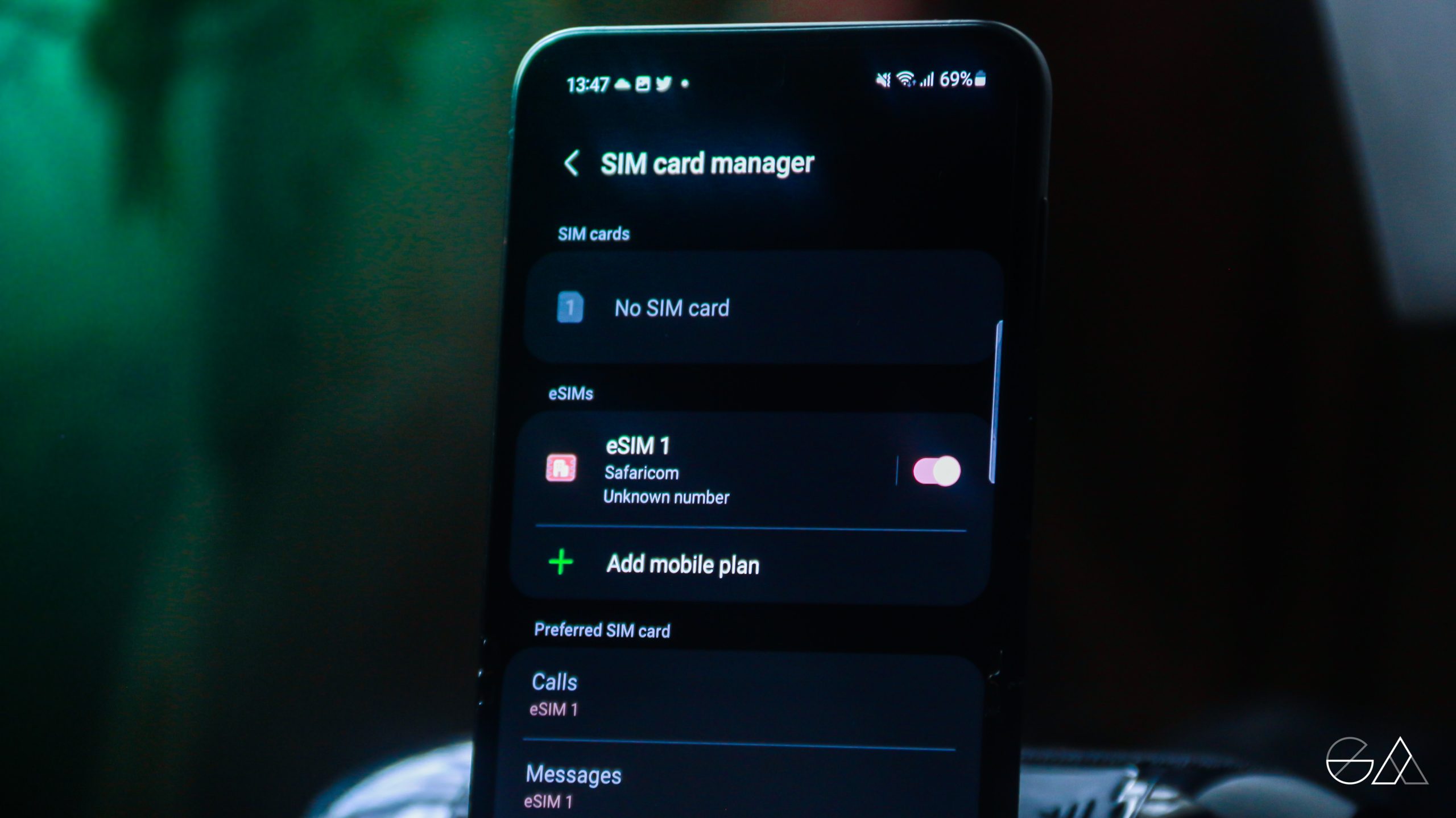 What is an eSim
In simple terms, an eSIM is a small virtual SIM embedded in many supported smartphones, tablets and wearables. The most important benefit of an eSIM is that it connects to the network without the need for a physical sim card.

It gives you all the befits of a regular sim like a Safaricom number, M-Pesa privileges and connection to the internet but also gives you a bit more.
Advantages
Thieves cannot easily hide the location of a stolen phone. Seeing as they cannot take out the eSim, it would be easier to find stolen phones.
It allows you to have more than one phone number (SIMs) in a device. This is for my iPhone Users as you can now have more than one number on your phone. For business and pleasure.
Forget about SIM card loss or damage as the eSIM is tied to the device itself. This means you never have to worry about losing your sim card. When moving to the next phone, you'll disable the sim in the old phone and scan the same code to activate it on the new phone.
It's easier to switch Networks. As a frequent traveller, you can easily switch providers as you travel. This means you can also temporarily switch from Safaricom to Airtel with the same sim, once they integrate it. Up to five virtual SIM cards can be stored.
It also removes the need for a sim card slot meaning fewer openings on your device.
Disadvantages
Not as easy to quickly switch devices. It takes a bit of a longer time than it would to switch from sim to sim.
You also can't remove an eSIM from a device, which may be viewed as a downside if you have concerns about your movements being tracked.
Not all phones have an eSim but more and more are bringing them on.
With that in mind, you may have a lot to think about before switching as I did. Should you make the bold decision to join me, here's what you need to know.
Requirements for activation
An eSIM supported device. Currently supported devices are

iPhone: XR, XS, XS Max, 11, 12 & SE 2020 and above
Samsung: S21, Z Fold & Note 20
Google Pixel 3 and above
Latest Apple and Samsung Watches
Latest iPads

To check if your phone is compatible, go to Settings-Connections-Sim Card Manager. If you see "add a mobile plan", you're able to get one.
Also, an internet connection is needed during the activation process
HOW TO ACTIVATE IT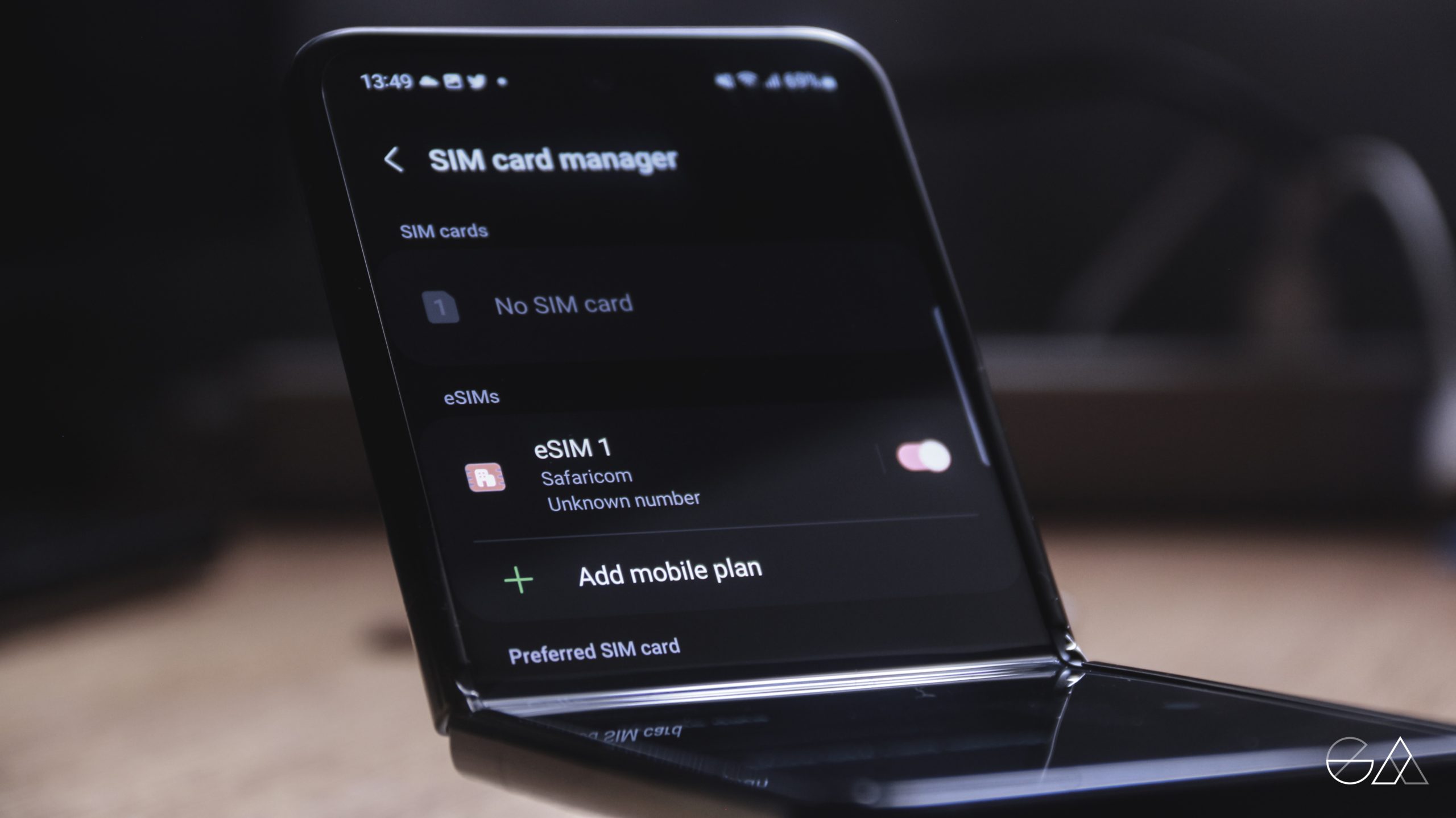 Once you visit one of their shops, Safaricom will take you through the activation steps. However, if you want the guide early…
Visit a Safaricom Shop with the supported device. Additionally, you can buy a device that supports eSims at the Shop
Safaricom will then take your details (ID and passport photo).
They will then give you a chance to choose the number you want to use and a card to Scan the eSIM QR code with your device. If it's a new number you are registering, it'll cost KES 250.
Your device will download and install the eSIM settings for your Safaricom number. This may take up to 2 minutes to install.
After that, you are set to go with your number, pin, PUK, M-Pesa and any other sim services.