2021 ARBY'S CLASSIC: East Hamilton, Knox Catholic open with wins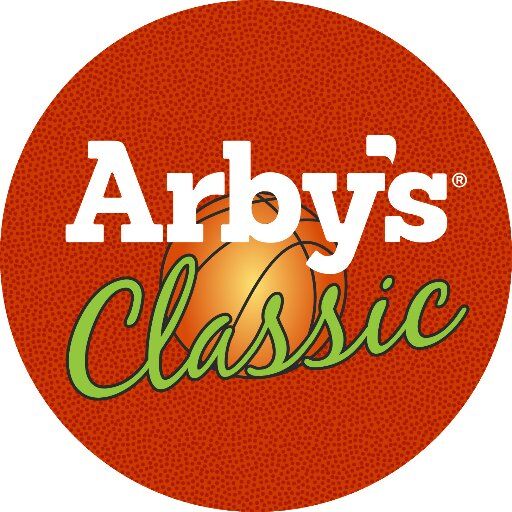 Josh Floyd | Sports Correspondent
BRISTOL, Tenn. – Like a well-timed antacid hitting a sour stomach, Ashton Munson's astute defensive play during the waning moments helped bring much-needed relief to an otherwise nauseating final 90 seconds for East Hamilton (Tenn.).
The sophomore caused Tabernacle Baptist Christian Academy guard Jadyn Pinder to double clutch on his game-tying attempt from the right wing, as the Hurricanes corralled the rebound to survive a 56-53 first-round Arby's Classic contest Monday inside Viking Hall.
"He's a sophomore, and I'd say he's the best point guard in the Chattanooga area – or becoming it," said East Hamilton coach Andy Webb, whose squad won for the first time in six tries when tallying less than 60 points. "He's really growing and trying to be the best point guard around."
The Hurricanes (7-6) will advance into today's 8:30 p.m. contest against Tampa Catholic (Fla.), while the Falcons – who battled back four times late in the second half to within one possession – take on Twin Springs in today's 2:30 p.m. elimination contest. Earlier, the Titans dropped a 92-41 decision to Knoxville Catholic that kicked off the tournament.
But even though East Hamilton enjoyed a seemingly comfortable 54-44 advantage, the final steps leading towards victory were anything but easy. That's because the smaller Falcons (0-1) were successful in frustrating the Hurricane guards with relentless perimeter pressure before flexing into harrowing corner traps.
"I thought the pressure presented some problems for us," Webb said. "They really got after us and trapped us in the corners."
In fact, Tabernacle Baptist didn't allow a field goal the final 2:48 following Munson's 12-foot floater. The Hurricanes eventually burned through all three of their remaining timeouts due to the pressure, while committing four consecutive turnovers at one point.
Not bad at all for a Falcon team who hasn't played together in almost two years.
"My kids came out and played as hard as they could," said Tabernacle Baptist coach Kevin Clarke, whose squad outrebounded East Hamilton, 41-27. "We haven't had organized basketball in the Bahamas for two years because of COVID-19, so this game was us really getting back into it. As time goes on, we'll be better."
The Hurricanes later misfired on three foul shots, two of which came immediately after a Carlin Sands layup. With 5.1 seconds to play, Tabernacle Baptist raced up the court following the two errant foul shots and got the ball to Pinder, who squared up just behind the arc.
But as Pinder went up, Munson – who finished with a game-high 19 points – reached into the shooting area and altered the attempt enough without fouling.
"I thought he responded at the end by making plays – and making plays for his teammates," said Webb. "He's selfless."
Cade Pendleton (10 rebounds) tallied nine of his 11 points during the opening five minutes, which drew the Falcon focus for the rest of the contest. That opened up options for Munson, who responded with long-range accuracy and dribble-drives past the pressure.
"They started to collapse on Cade, so that opened up some room for me to get through those gaps, find my teammates, and make plays," Munson said. "I think this win really helps our confidence."
Adam Minus finished with a double-double (16 points, 14 rebounds) for the Falcons, with teammates Pinder (12 points) and Sands (11 points) also ending in double figures.
Despite the tough setback, Clarke praised Arby's Classic tournament director Richard Ensor for this year's opportunity.
"I want to thank Richard for having us up here," Clarke said. "He could've invited anybody else, especially knowing the fact that we haven't played in two years. I'm really proud of my guys today. We just didn't have enough down the stretch."
Knox Catholic 92, Twin Springs 41
When Ensor called about an unusual, yet immediate vacancy into the annual Tri-Cities field, Twin Springs coach Ty Webb didn't hesitate to pick up the phone – even if it was Christmas Eve.
"It was like a Christmas present for us being able to come and play," said Webb, whose squad was selected following the sudden departure of Myers Park (North Carolina).
Unfortunately for the Titans, behind the Arby's wrapping paper was an awfully good Knox Catholic squad – a squad which reeled off 33 unanswered points to begin the third stanza.
"In the third quarter, their physical nature and their press kind of got to us there," said Webb, who got 15 points, seven rebounds, and five trifectas from Bradley Owens. "We turned the ball over too much, plus we started taking ill-advised shots. It kind of steamrolled from a 15-point game to a 30-point game in a matter of minutes."
All in all, nine different Fighting Irish players dotted the scoresheet – paced by Presley Patterson's 24-point effort. University of Tennessee commit B.J. Edwards, meanwhile, collected a double-double (19 points, 10 rebounds) for Knox Catholic (9-2), while teammate Blue Cain went 8-of-11 from the field to end with 18 points.
"We haven't played since [last] Monday, so we've been able to rest," said Knox Catholic coach Mike Hutchens, who also got 12 boards from Yesan Warren. "Our younger kids are starting to give us some depth also. We've still got a ways to go, but we're coming around."
Mason Elliott had 12 points for the Titans (5-6), who hit nine treys.
Get local news delivered to your inbox!