10 businesses now open or coming soon in Round Rock, Pflugerville, Hutto; Austin woman helms family restaurant empire and more top news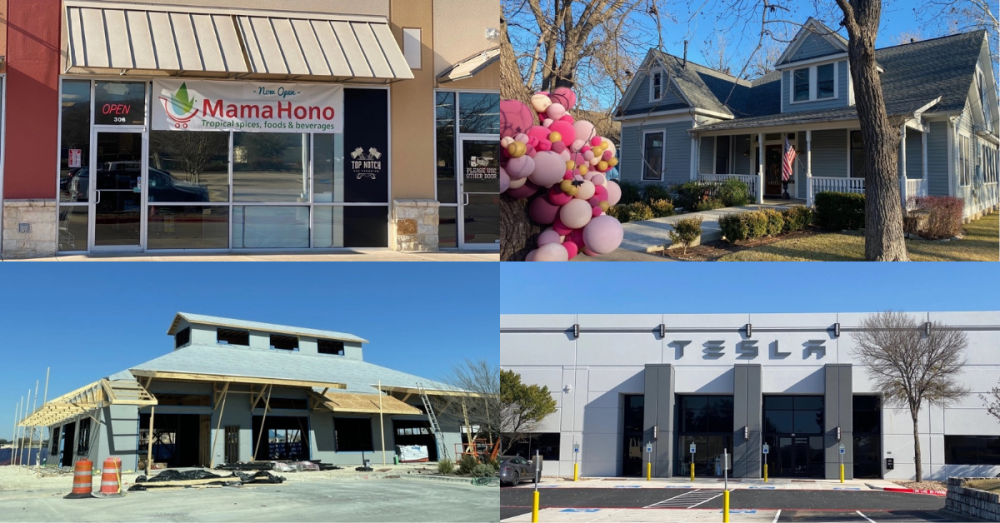 Check out new businesses and restaurants now open or coming soon to the Round Rock, Pflugerville and Hutto area. (Brooke Sjoberg, Amy Bryant/Community Impact Newspaper)
Stay informed on what's happening in your own backyard and subscribe today! Enter your email below to receive regular updates from the CI Morning Impact.
Read the top business news from the past week from the Central Texas area.
Round Rock-Pflugerville-Hutto
New restaurants, boutiques and clinics: 10 businesses now open or coming soon
Mama Hono Tropical Spices, Foods & Beverages opened in Round Rock in mid-January at 1201 S. I-35, Ste. 306, Round Rock.
Central Austin
Austin woman helms family restaurant empire
Prior to starting a restaurant group that would go on to open eight locations, Gabriela Bucio was working at a law firm by day and bartending at night.
Cedar Park-Leander
ROUNDUP: 6 restaurant updates in Cedar Park, Leander
Catch up on recent Cedar Park and Leander dining news from February.
New Braunfels
L&L Hawaiian Barbecue now open in New Braunfels
L&L Hawaiian Barbecue opened a New Braunfels location at 156 Hwy. 46, Ste. 200, in early February.
Georgetown
Rentsch Brewery Taproom: Vanguard of Georgetown beer scene finds its place
When Rentsch Brewery was opened six years ago by Andrew Rentschler and his father David, the beer landscape in Williamson County was sparse. Rentsch itself was Georgetown's first brewery.
Darcy Sprague, Benton Graham, Taylor Girtman, Lauren Canterberry and Eddie Harbour contributed to this report.